Kids Martial Arts Classes Enrolling In June
Tactical MMA is where kids learn mental and physical self-defense techniques that will last them a lifetime. Our Kids Martial Arts classes focus on the physical attributes of defense as well as the mental strategy that improves anti-bullying skills and leadership development.
Kids Martial Arts Classes Instill Confidence In Your Child
Our Kids Martial Arts classes put a lot of emphasis on instilling characteristics like focus, discipline, and respect. Each of these characteristics is extremely important in developing well-rounded individuals; however, the core virtue we strive to develop in our young students is confidence. Our instructors work individually with every student to build a relationship that brings them out of their shell. This bond allows students to feel safe, welcomed, and supported in class and greatly improves their self confidence. When students execute discipline, hard work, and dedication to this art they will grasp a foundation and understanding of how to efficiently handle the obstacles life throws their way.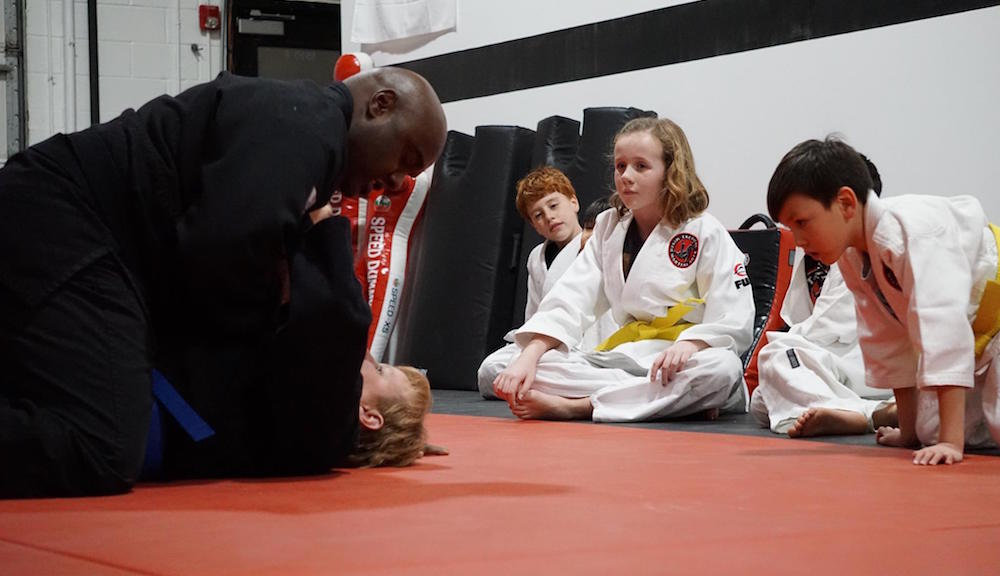 Experience the Benefits of Kids Martial Arts Classes In Lake In The Hills
After only a few weeks of Kids Martial Arts classes at Tactical MMA you will begin to notice improvements in your child's behavior, fitness abilities, and attitude. These benefits include:
Increased flexibility, agility, and strength
Improved focus
A new found passion for martial arts
Diminished stress
Boosted attention span
New friendships
Healthy mind-body awareness
PLUS, a great time!
Get Started Today!
This program is for children 5-12 years of age. If you are interested in signing your child up for Kids Martial Arts Classes in Lake In The Hills all you have to do is fill out the short form on the side of this page.