Adult Martial Arts Classes Enrolling In June
Tactical MMA is the perfect place for adults and young adults (ages 13 and up) to learn real self-defense through mixed martial arts. Our Adult Martial Arts program focuses on real-life situational training. This practical instruction method gives our students a chance to apply their newly-learned skills in a way that mimics real world scenarios.
Adult Martial Arts in Lake in the Hills focuses on building character through improving your focus, self-discipline, and confidence. After just a few short weeks, you will not only look amazing, but you will notice drastic differences in your emotional and social health. We pride ourselves on providing excellent coaching and guidance to ensure all of our students are successful on and off the mat.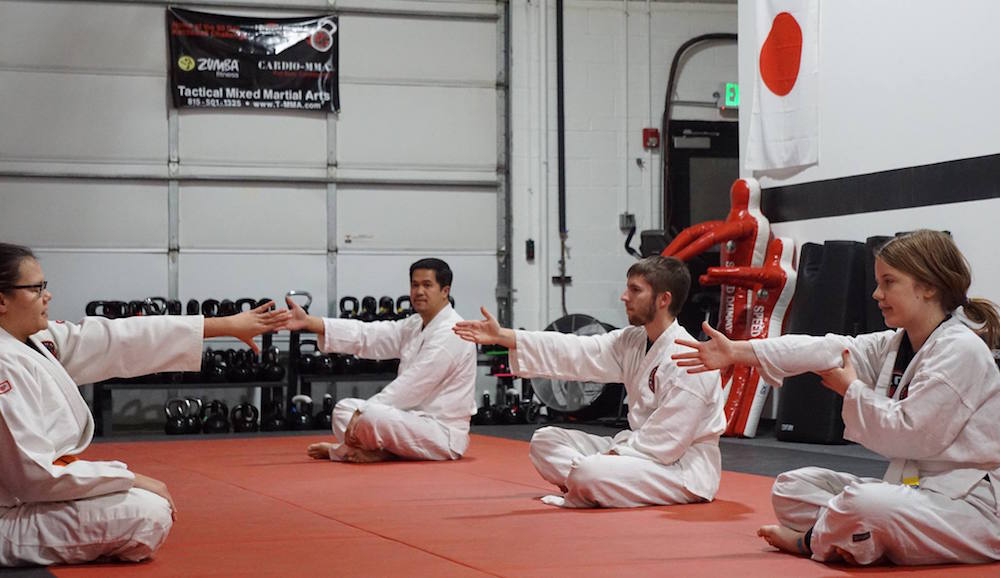 Have Fun and Stay Fit With Adult Martial Arts Classes In Lake In The Hills
Besides teaching necessary self-defense moves, Adult Martial Arts classes are also a great way to get in shape. When you regularly practice powerful punches, kicks, strikes, throws, knees, and jabs you will begin to notice a drastic difference in your physical appearance and muscle tone. The twisting and crouching motions of punches and strikes build your core as your skills develop and improve. After just a few weeks of our classes you will begin to see results like:
Improved flexibility
Extraordinary strength
Amazing agility
Better concentration
Lowered stress
Get Started Today!
If you are interested in learning incredible self defense and building your physical strength with Adult Martial Art Classes in Lake In The Hills, all you have to do is fill out the short form on the side of this page. We will get back to you shortly with helpful information and answers to any questions you may have.